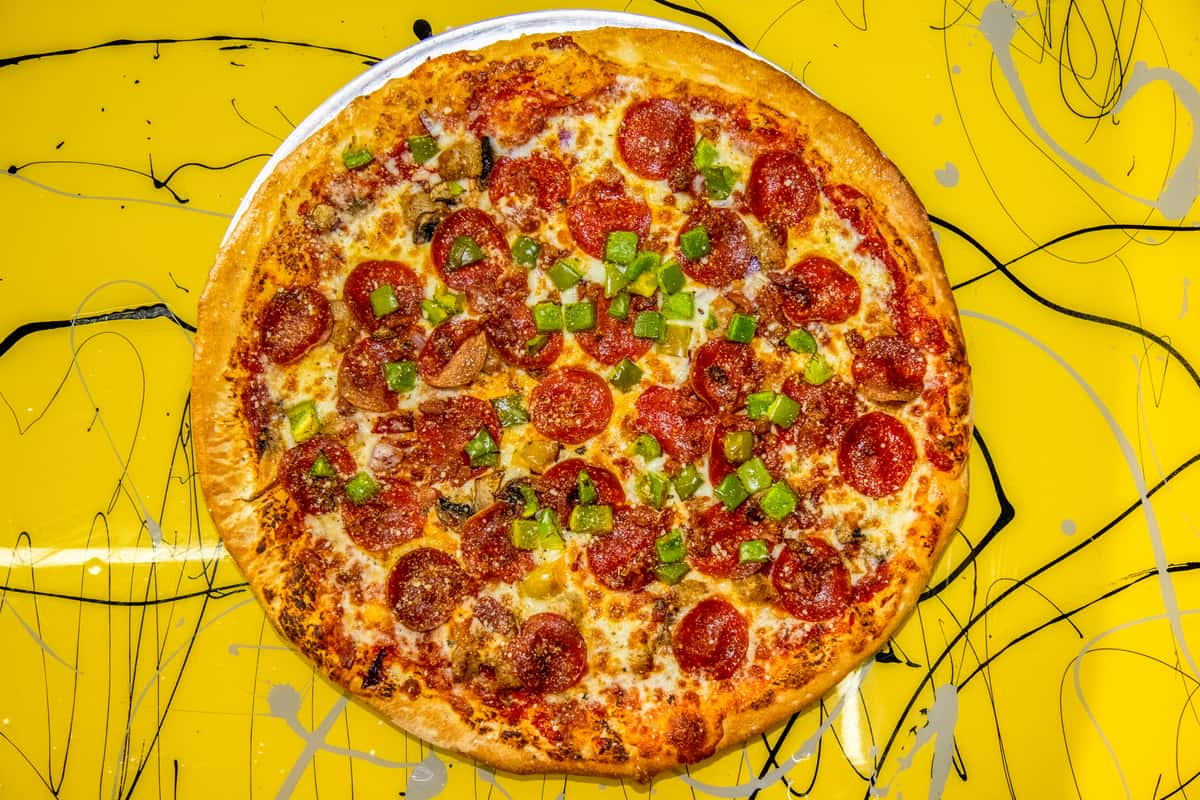 Ingredients
What's in our food
Lets start with our pizza dough.
We make our dough fresh daily. With only a few ingredients.

-Flour
-Salt
-Sugar
-Yeast
-Olive Oil
What's in our pizza sauce.
Again, we make this fresh daily.

We use.

-Vine ripens fresh tomatoes

-Our homemade super-secret blend of seasoning
Our cheese.
This is my favorite part. We shred 100% mozzarella cheese every day. So you'll never have to worry about the added chemicals other companies use to keep their pre-shredded cheese from clunking together.

​Side note: We are the only pizza restaurant to shred our own cheese in NKY.

​
Veggies
I've worked in a lot of restaurants. Most of them chop or dice their own veggies. But one thing 85% of them never did. Was WASH the veggies before cutting them up... Again no need to panic. We wash all of our veggies before chopping / dicing them up!